UPPER EAST SIDE REAL ESTATE AGENT – MICHAEL D. REHM
(646) 895-2945
The Upper East Side of Manhattan is known for its historic buildings, it's A-list celebrity residents and its many exciting attractions. It has a rich history and a community that continues to thrive.
UES is bordered by 96th St. on the north, the East River on the east, 59th St. on the south and Central Park/ 5th Ave. on the west. In includes smaller neighborhoods like Carnegie Hill, Yorkville and Lenox Hill. Its primary zip codes are 10021, 10065, 10075 and 10128.
The neighborhood's excitement and culture make it a great place to live, but it has also driven up home prices with median price tags just above the $1 million mark. Here are some things to consider if you are thinking of moving to the area.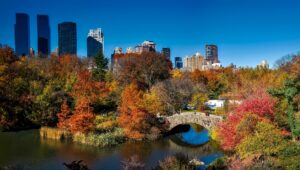 Schools
The Upper East Side includes a higher rate of college graduates as compared to the rest of the city. 83% of residents 25 and over have a degree.
Highly rated schools include P.S. 183, East Side Middle School, the Urban Academy Laboratory High School and the all girls' Brearley School. It is also home to the famous Hunter College.
Crime Rate
The UES is patrolled by the 19th Precinct of the NYPD. Its crime rate has been decreasing over the years and has fallen considerably between 1990 and 2019. Its incarceration rate is 71 out of 100,000 people making it the lowest in the city.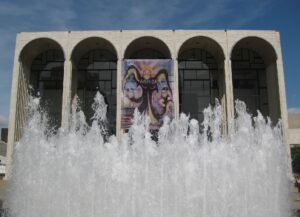 Ethnic and Socioeconomic Trends
According to a 2000 census, 21% of UES residents are foreign born. Of this number, 45.6% came from Europe, 29.5% came from Asia, 16.2% came from Latin America and 8.7% were from other areas.
There is a large female to male ratio with 125 females for every 100 males. There is a large population of affluent Jewish and White Anglo Saxon Protestant families.
Per capita income was at $85,081 in 2000 giving the area the highest concentration of individual wealth in Manhattan.
Health
Here are some other health statistics to consider:
The concentration of particulate matter, the deadliest type of pollutant, is .0083 mil per cubic meter, more than the city average.
8% of residents are smokers, less than the city average.
11% of residents are obese, less than the city average.
4% of residents are diabetic, less than the city average.
15% of residents have high blood pressure, less than the city average.
In 2018, only 4% of the population was estimated to be uninsured as compared to the citywide average of 12%.
If you want your piece of the Upper East Side, or have decided to sell and make a handsome profit, call New York City Real Estate Broker Michael D. Rehm at (646) 895-2945.
NYC REAL ESTATE BROKER – MICHAEL D. REHM
(646) 895-2945